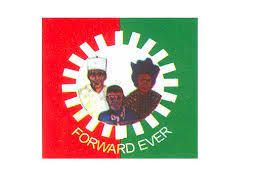 Apparently concerned about possible controversies in the resurgence of the Labour Party in Ondo State, the national body of the party has confirmed the leadership of the party in the state led by Mr. Kolawole Johnson.
Our correspondent however gathered that there are plans by former LP members in the state to scuttle any revival of the party and are planning to impede any process in that direction.
But a letter dated 24th of November, 2014, and signed by National Chiarman of Labour Party, Alhaji A. A. Salam, confirmed the appointment of Mr. Johnson as the Acting Chairman of the Party in Ondo State.
The letter stated that new leadership in the state had been saddled with the responsibility of bringing back the party to reckoning after the exit of Dr. Olusegun Mimiko.
It partly read: "Following the carpet crossing of our only Governor, Dr. Olusegun Mimiko of Ondo State into the People's Democratic Party and our members in the State Assembly, House of Representatives and the Senate as announced by the Governor in the Presidential Villa, Abuja along with party leaders across the state, it has become imperative for us to rebuild our party in the state having been abandoned and rejected at this critical time by our Governor and his followers.
"In view of the foregoing, you are hereby appointed as the Acting Chairman of the party in the state to co-ordinate and reorganize our party from the ward to the state.
"The responsibility of bringing back our party to reckoning in the state rests squarely on you and your responsibility is enormous especially now that we are preparing for general election."
Johnson, however told our correspondent in Akure on Wednesday that he would do all within his power to restore the party to glory in Ondo State.
He enjoined all members of the party to remain steadfast in the new journey of building a stronger platform for its teeming members.